A lot would argue that visiting Belgrade in autumn is the true time when you can capture its spirit. That's […]
A lot would argue that visiting Belgrade in autumn is the true time when you can capture its spirit. That's why we made sure to compile a list of Best Things to do in Belgrade in the Fall!
In the autumn you can learn the ways of making ajvar with the locals, enjoy some warm brandy while listening to some of the most famous jazz performers, or if that isn't your scene, stroll through Belgrade's beautiful parks and bask in their beauty.
Kalemegdan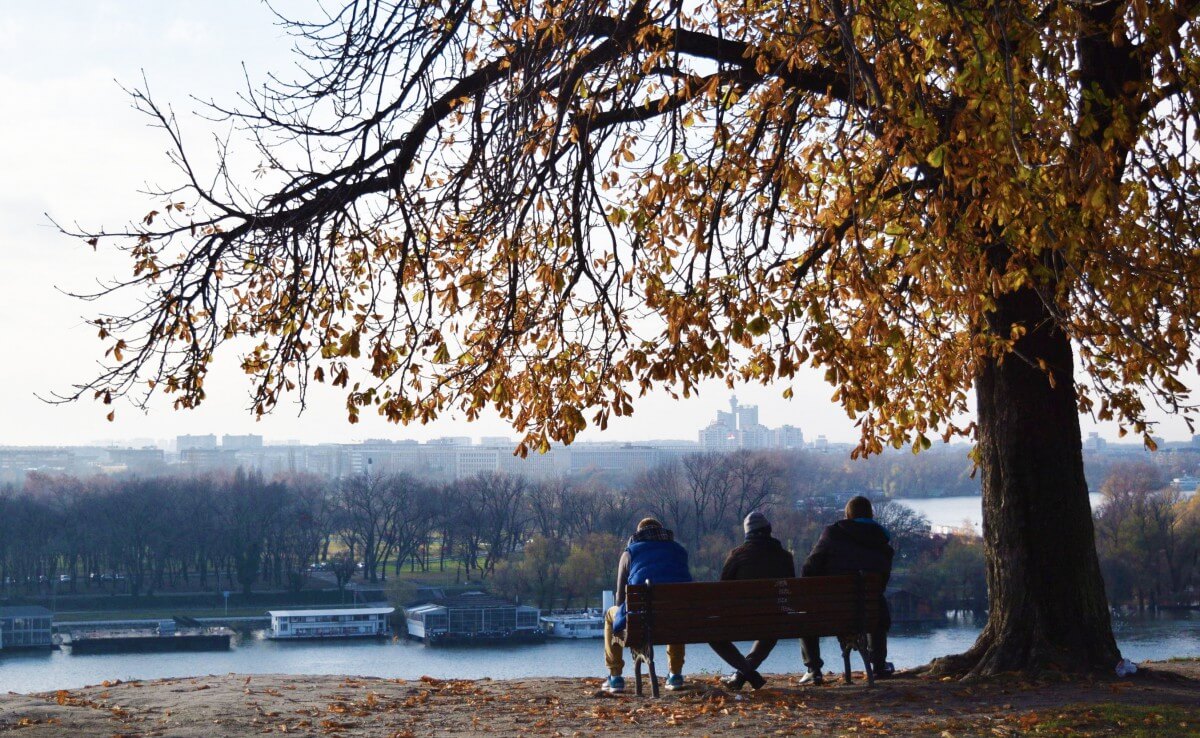 So many places in Belgrade are at its peak during fall. One of our favorite spots is Kalemegdan.
Kalemegdan is an important part of Belgrade's history, and no matter what time you're visiting Belgrade, it should always be at the top of your itinerary. Aside from its impressive heritage, Kalemegdan also brightens up this gray city, with its band of various colors and picturesque nature, it remains one of locals' favorite spot.
While there, don't forget to buy roasted chestnuts from a street food vendor!
BEMUS Festival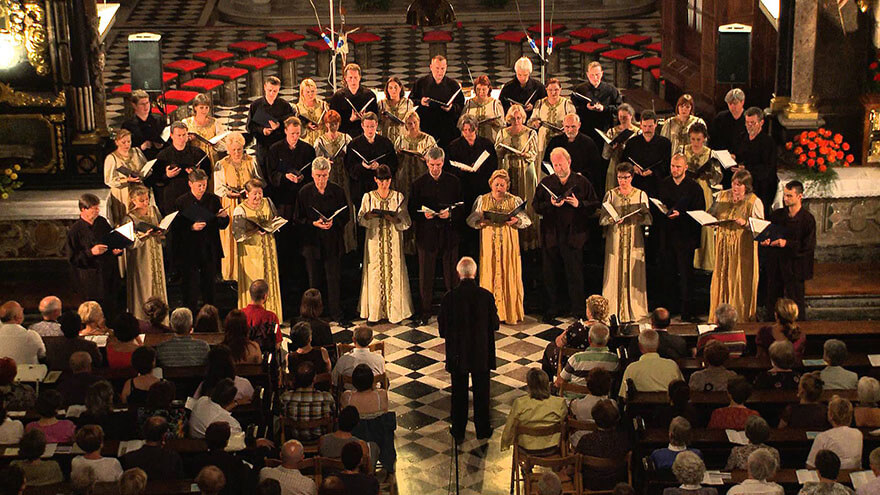 October is a musician's favorite month in Belgrade! Accompanied by the Jazz Festival, The BEMUS festival is one of the most important festivals of classical music in South Eastern Europe.
During the last decade Belgrade has welcomed ensembles and soloists from all over the world! We had the pleasure to see performances of Gothenburg Symphony Orchestra, Budapest Festival Orchestra, Frankfurt Radio Symphony Orchestra, Munich Philharmonic, Orchestra RAI Torino and New York Philharmonic.
You can check out some of the perfomances here.
Belgrade Jazz Festival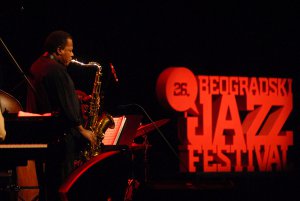 One of the things that people are often unaware of, Serbia has a strong jazz culture.
Two most famous and visited festivals are, Belgrade Jazz & Nisville Jazz festival. This year we had the honor to visit the 33rd edition of Belgrade Jazz. Annually held at the end of October, this festival attracts some of the greatest artists from the world scene.Check out this amazing performance by Patricia Barber here.
If you were unfortunate and you missed the festival, don't worry Belgrade is swarming with jazz bars, visit Muha  ,Jazz Basta or Sinnerman to catch a great, live performance.
Book Fair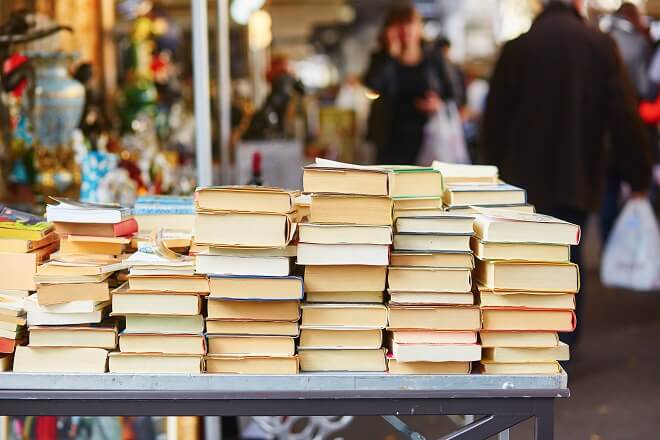 One of the most anticipated events of the season is the Book Fair, like Belgrade Jazz, it is also held in October. This fair takes place in three big halls and hosts hundreds of different publishing books. If you're a book lover, you will enjoy the atmosphere and the shared excitement over new finds.
You can also find books in other languages, the selection for books in English is of course the biggest.
Fair of Ethnic Food and Drinks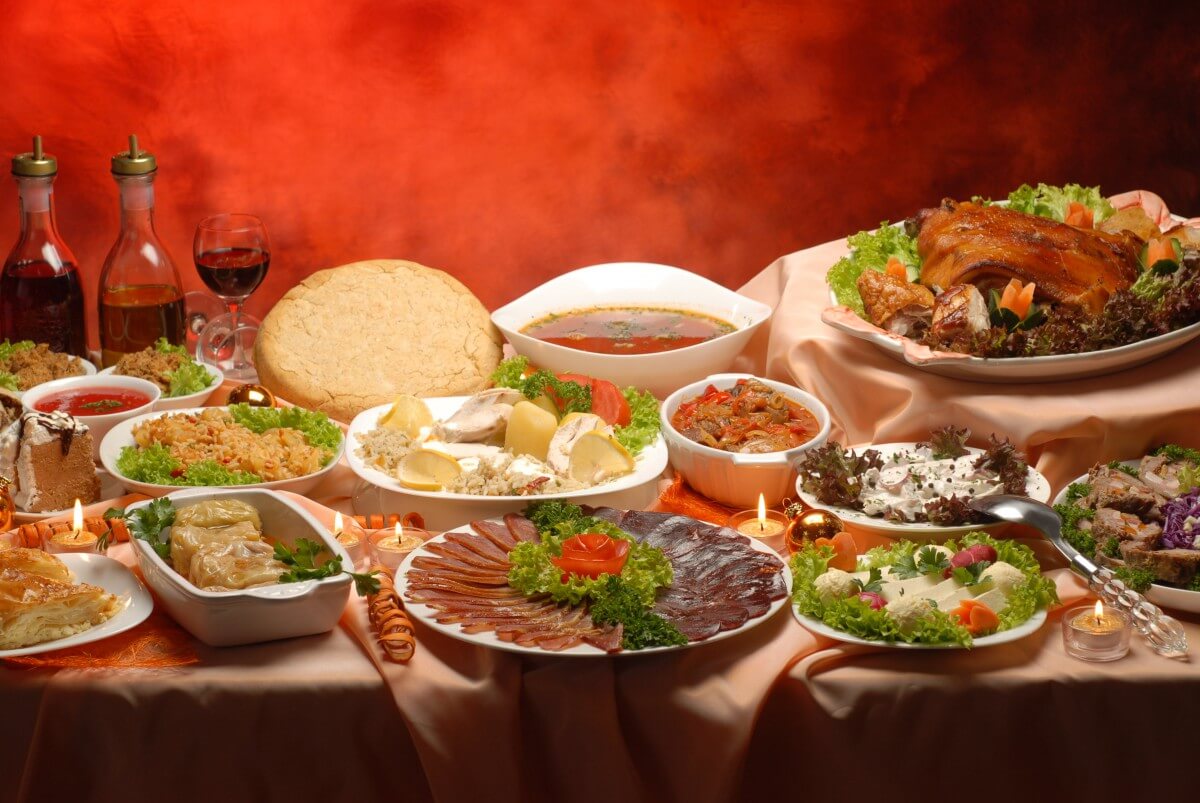 This delicious fair is held in November. To get a taste of the best of what domestic producers have on offer – make sure to drop by. You will be able to try some of the best quality food you can have in the Balkans.
With a glass of domestic wine in one hand, introduce your palate to the rich and strong flavors of Serbian cuisine. Come there for a real, gastronomic experience.
Sarmijada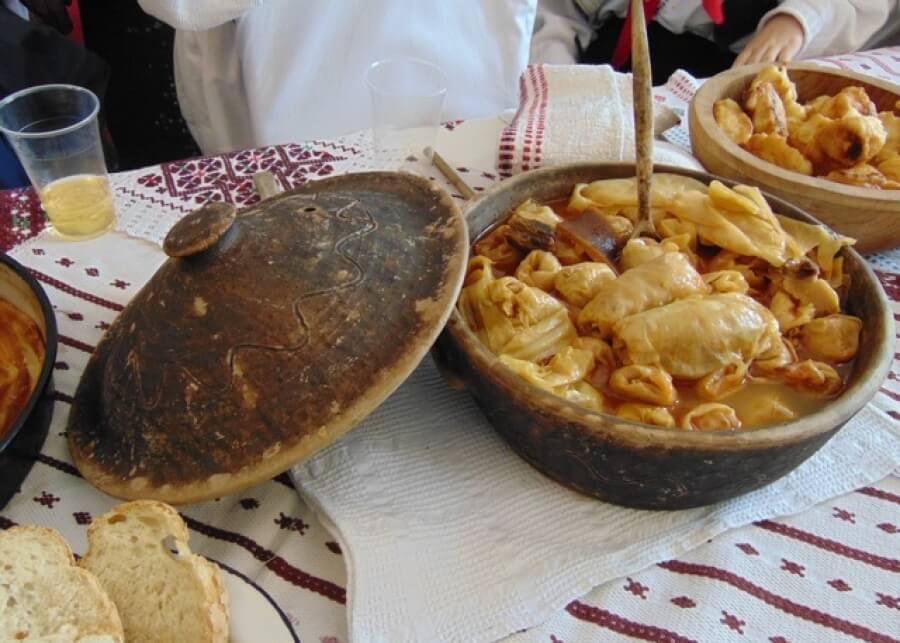 This is not in Belgrade, but if you're up for a day trip and to taste sarmas prepared by the locals – you will enjoy this immensely.
What is a sarma? If you know anyone from Serbia or somebody that visited Serbia, than you've definitively heard of them. It is a cabbage roll which is filled with minced meat.  Explaining it doesn't do it justice. You have to try it!
You can find the recipe here.
Biking to Ada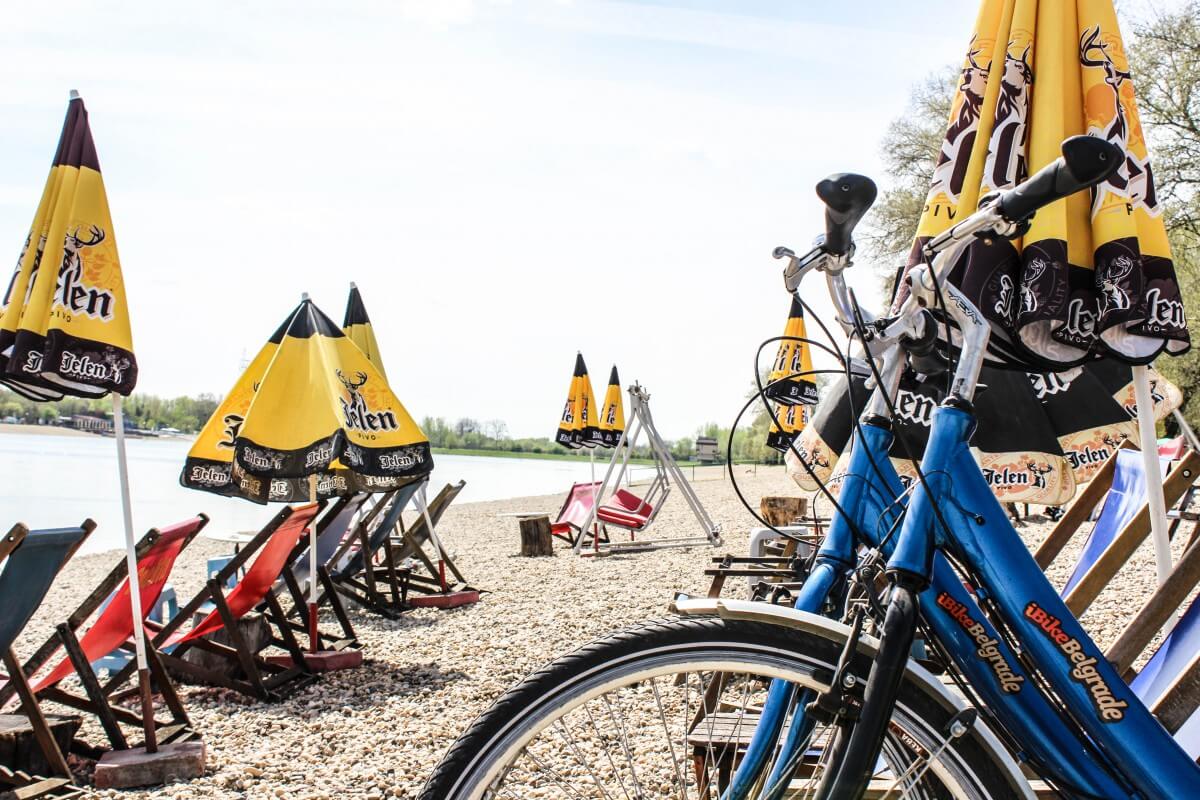 Enjoy the outdoors! During October we still enjoy somewhat warm weather, and it is a great opportunity to go and do some outdoor activities!
We suggest renting out a bicycle and following the river to Ada, or walking around Belgrade and trying to familiarize yourself with its abundant history.
Ada is an artificial lake which around its shores hosts a multitude of cafes and restaurants, it has a lot of greenery and is a pleasant way to spend your day in this busy city. Whether you decide to bike around Ada or, lounge in one of the cafes trying out their house brandy, you will enjoy the cozy and warm atmosphere.
Hiking on Avala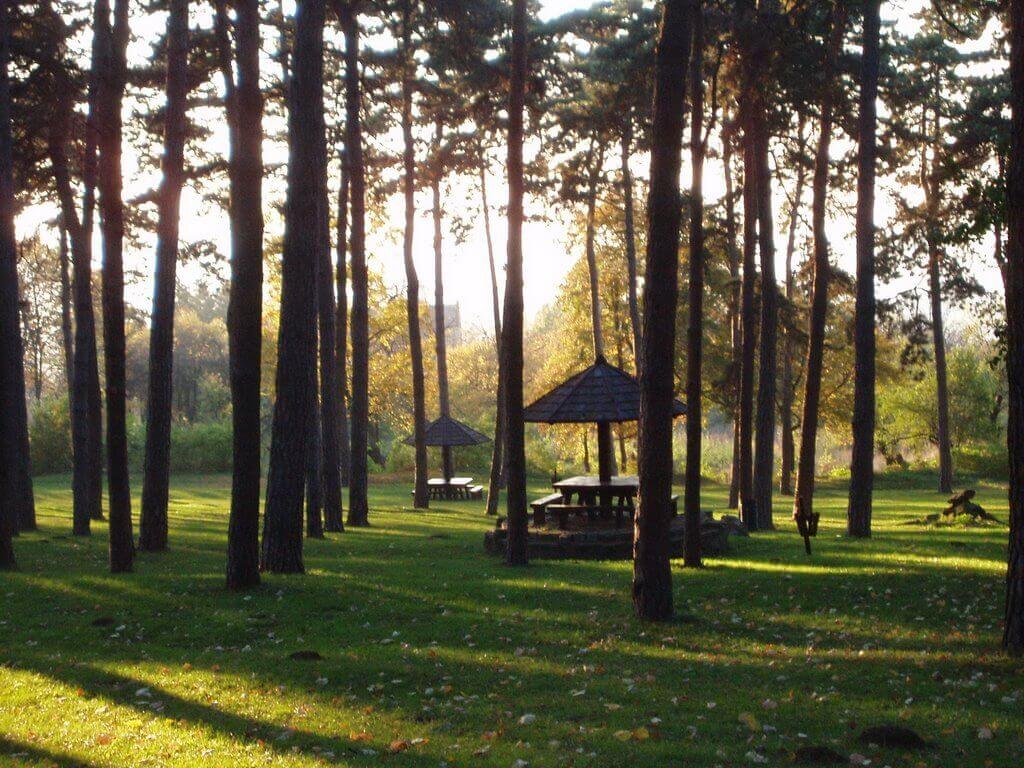 Go hiking on Avala!
Avala is a mountain situated an hour away from Belgrade. It's not a very steep mountain and it won't take you more than an hour to climb to the top.
On top, you have beautiful walking paths, untouched nature and also worthy a mention, a pretty great (and cheap!) restaurant.
Most people come to Avala because of the nature and to climb the Avala Tower and enjoy the beautiful, scenic view of Belgrade.
Relax in Topcider park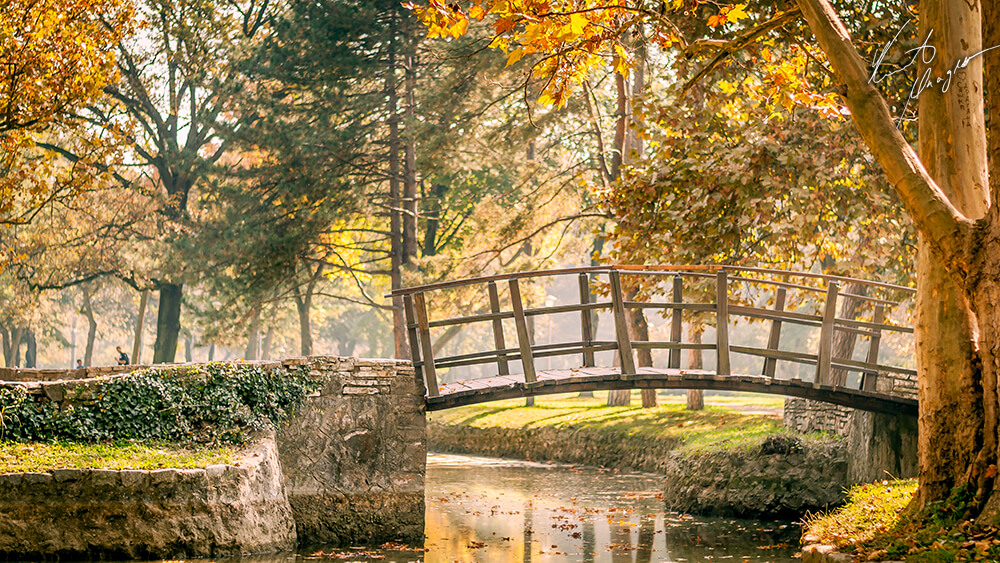 Often overlooked, Topcider park is one of the biggest parks in Belgrade. It is great for relaxation, picnics and sport activities.
Topcider park is most popular with families. You can often see parents playing ball with their kids, enjoying the nature and randomly enough, you can find horses as well. Usually there is always a line of kids waiting for their turn to pet the horse.
Museums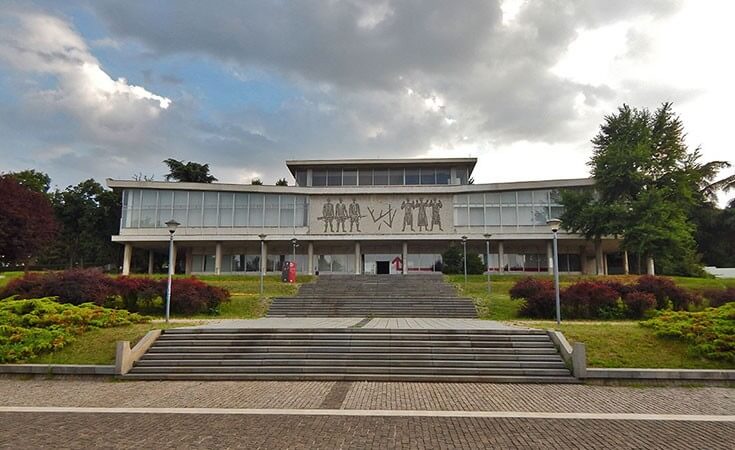 Belgrade has a long history dating all the way back to 5300 BC and thankfully, a lot has been documented and preserved in some of Belgrade's finest museums.
Did you know that there are over 40 museums open for public?
If you wish to learn more about history, Serbian culture, art or about the life of the genius, Nikola Tesla – make sure to pan out an itinerary for at least two whole days to do some museum sightseeing.
You would be doing a disservice to yourself if you miss out on Belgrade's museums!
What is your favorite event or spot in Belgrade in the fall?
Check out these articles for more info & tips: