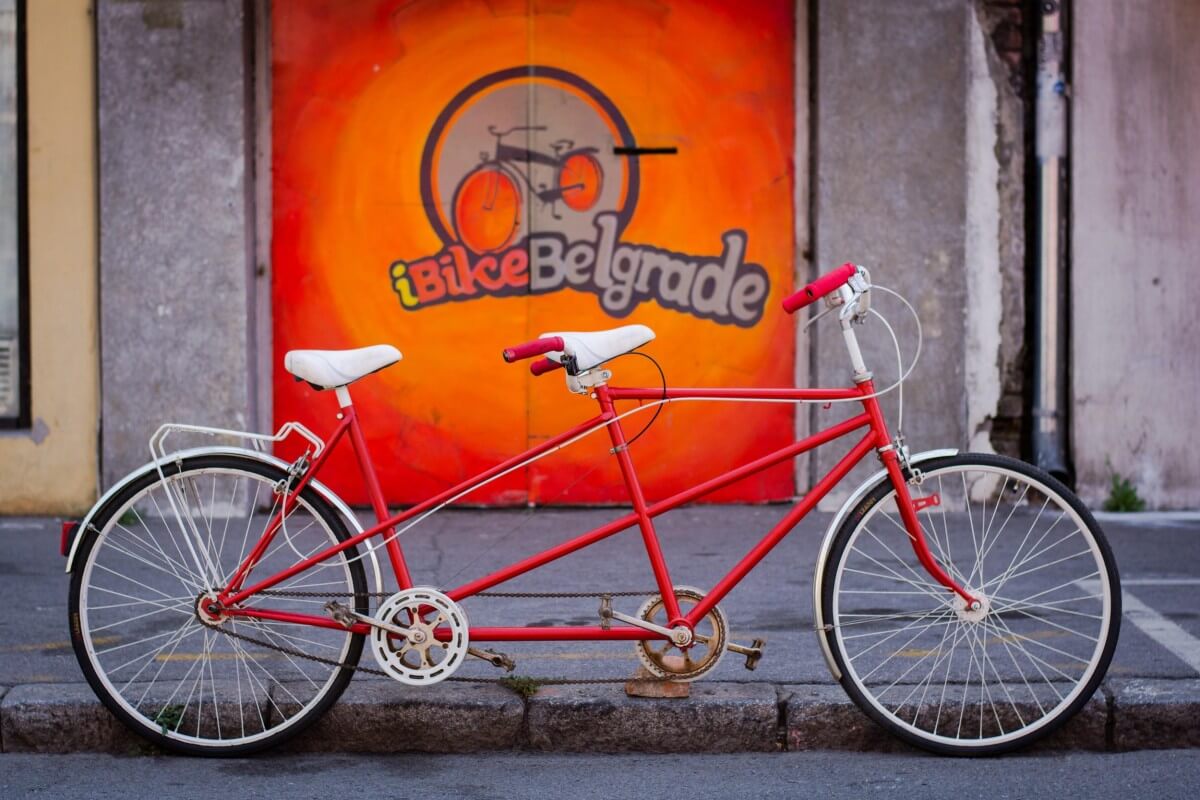 Looking for bike rental in Belgrade? Look no further! Discover the sights of Belgrade on your own on two wheels! 
No waiting around for buses or getting stuck in traffic on the backseat of a taxi! Ride around Belgrade on one of our comfortable city bikes! Find out why people find us to be the best bike rental Belgrade!
If you want to book your bike in advance use the book form below OR just come to our shop at Karadjordjeva 11 (open between 10.00 and 18.00 every day from April until end October) and we will handle everything on-site.
Helmets and locks are included!
Additional gear is available
 Conditions:
Bikes can be rented starting from 3€/per hour or 10€/per day
We need 1 valid ID (passport / driver license /ID card) as deposit
You can return the bike before 18.00 or the next day before 11.00
You are responsible for the bike you rent
A lock is included, if you want a helmet you can borrow one from us
If you keep the bike overnight, always store it safely inside, and lock it
If you park your bike, even for 1 minute, lock it
If your bike is stolen, you have to pay a minimum of 200€ (Trekking-bike= 400€ / eBike = 850€)
If you bring back the bike damaged, you have to pay for the repair
Our bikes have good tires, but if you get a flat it is at your own risk, and at your own cost
Our bikes are only suited for carrying maximum one person
Baby seats can be rented for 5 Euro p/day (please reserve through mail or phone)
Bike trailer can be rented for 10 Euro p/day (please reserve through mail or phone)
As in any big city there are always some bad drivers: mind your safety, you are responsible for it!
iBikeBelgrade is in no way responsible for your safety or any accident that may happen to the renter or the bike, and carries no liability whatsoever.
Don't miss your chance to get a bike from the best bike rental Belgrade!