Let Jovana, Lana, Paul, Marija and Jelisaveta take you on a behind the scene ride down the memory lane of their iBike experiences!
Before any season starts, we contact our old guides and search for the new ones for our ever-growing team. Every year, there is an astonishing number of applications – and now we know why! Our guides are very happy with their jobs, and not only is iBikeBelgrade the coolest tour in town, but being iBikeBelgrade guide is the coolest job there is!
How did you end up working for iBike?
Jovana: Curiosity, love for cycling and my hometown, my best friend and knowledge of Dutch brought me to the company.
Lana: After the most unusual interview (and the coolest) ever for a job (bike-ride interview) during a rainy day I got in the crew 🙂
Paul: A friend told me they were searching for new guides, so I applied. As a Dutchie, I grew up cycling, so I felt like I could do this thing.
What did your first tour look like?
Jovana: It was a tour I will always remember, I'm sure the guests from that day will too! Getting hit by a car wasn't part of the training, but I wanted to show off the first time and impress my guests! Instead of the usual break spot in Zemun I ended up in the ER and they returned to the city center. That (luckily!?) didn't stop me from becoming an iBike guide and doing numerous tours ever since. I hope it also didn't stop my guests from cycling and going to other bike tours!
Lana: It was great! I was very excited, and in the end very satisfied with the tour as my guests were also! That was a cruise tour with one young couple from USA. We had a great time and I really enjoyed their company, it was like I went out with my friends. Very motivational for my first tour!
Jelisaveta: For me as a guide, the first tour was a riverside tour with big group of guys with Bosnian origin, and we had great fun together. Ada Bridge was under reconstructions in that moment and I wasn't sure about the way back, but I found it and it was very funny experience with a happy end.
Marija: Our main guide was Masha, so it was positive and vibrant. We had the first of the year sunbathing at Ada. On our way back we got stuck in the mud of Belgrade Waterfront… but at the end guests were happy!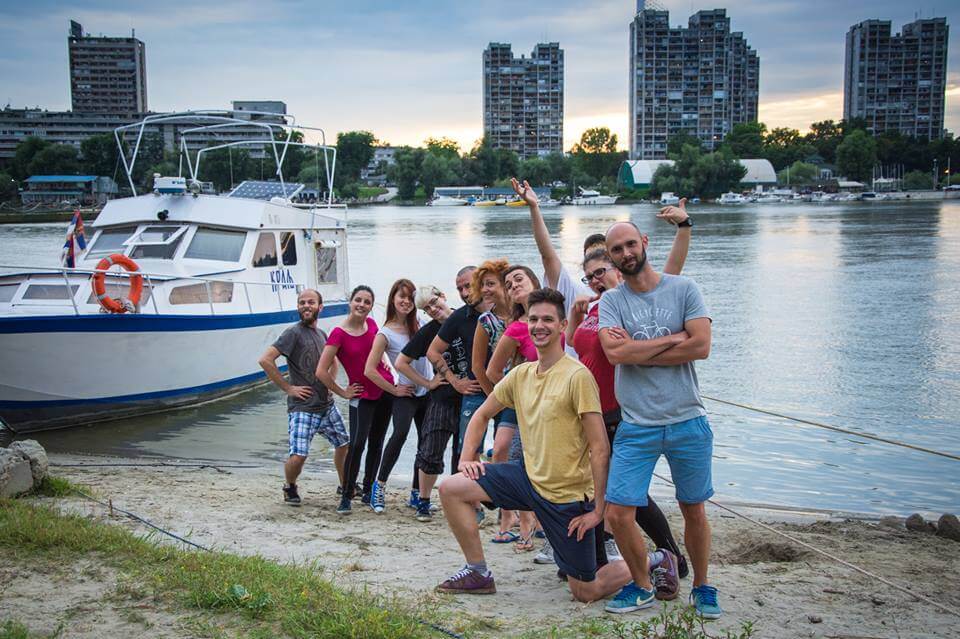 Which guests left the biggest impression on you?
Jovana: Hmm, that's an interesting one. There were many, the most recently I had a family – a Polish mother and an American father with two kids. Their personal story really impressed me.
People usually impress me with their personal stories, some also with their knowledge of Belgrade and Serbia and how quick some fall in love with my hometown. If I can contribute to their positive impressions with my personal story and guiding skills, I know my mission is completed.
Paul: A very fit and friendly South African couple, who wanted to know everything! Always lovely to get a lot of questions (and be able to answer them).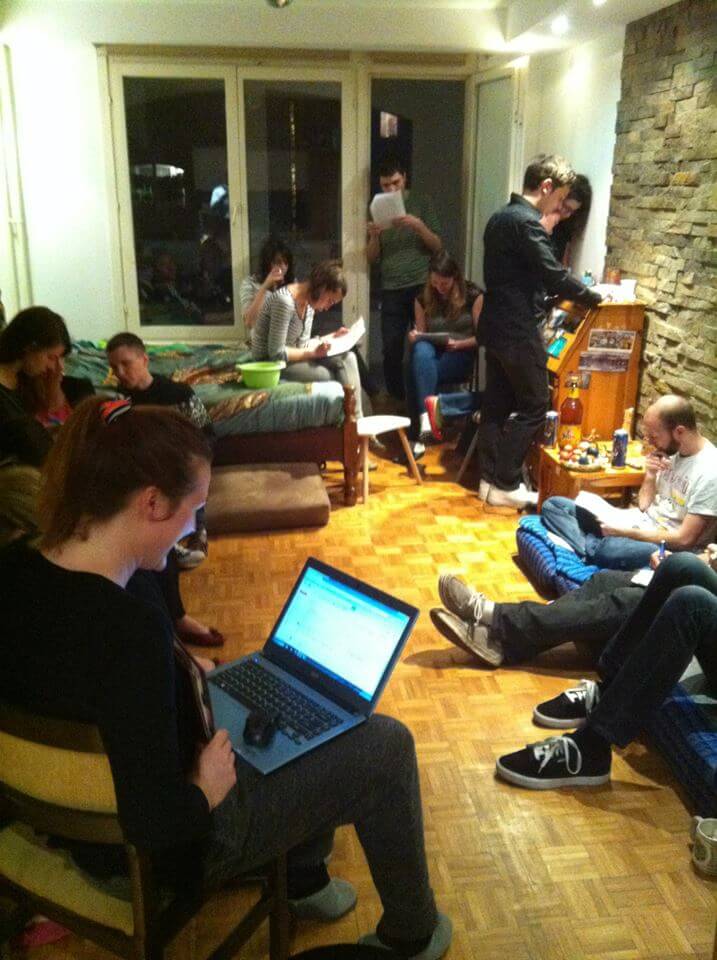 What is the hardest part of working in iBike?
Jovana: In the past, for me, that used to be cycling on the busy streets of Belgrade and keeping your guests and yourself (!) safe, especially on the City Centre tour. Together with my colleague's proper guidance and advice, and numerous trainings in safety, I learned how to deal with and be part of the traffic in Belgrade.
And in the winter, waiting for the new season to start! 😉
Jelisaveta: Bringing bikes on the Branko's bridge before cruising tour. 🙂
Paul: There are no hard parts, except for the scorching summer heat in Belgrade sometimes, perhaps.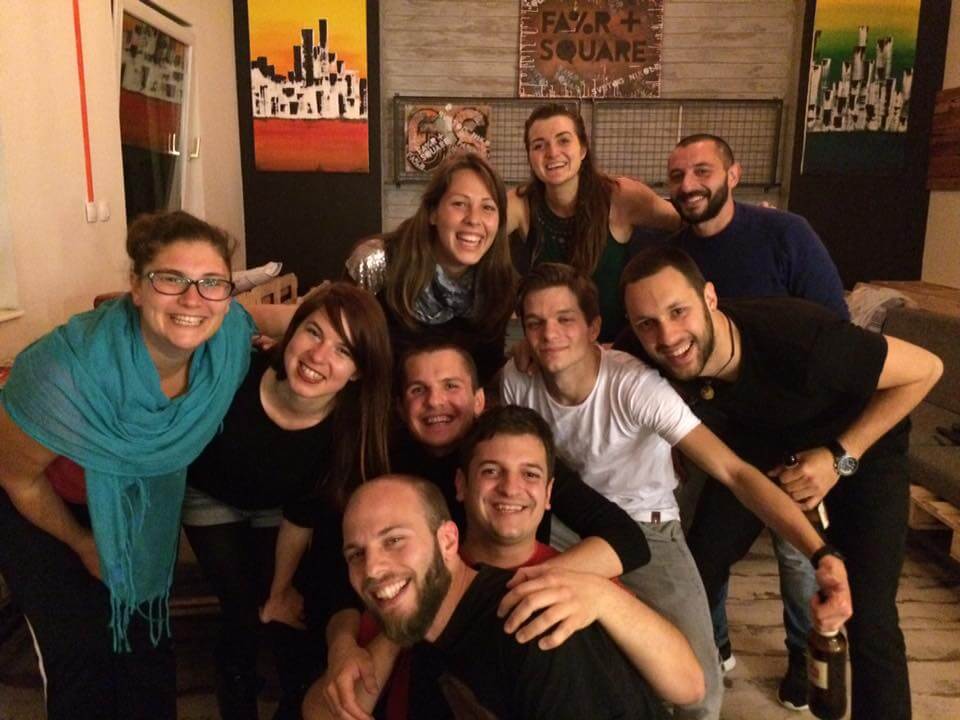 What is the most enjoyable part?
Jovana: Meeting people and hearing their story. For me guiding is like travelling and getting the chance to talk to people from countries I might never get the chance to visit in my life. It is priceless.
Lana: Going to Ada island and enjoying the beautiful surroundings, having fun and relaxing time with the tourists. Also, our private guide gatherings are awesome 🙂
Jelisaveta: Team building with my great friends from iBike 🙂
Paul: Being outside, sharing knowledge and love for Belgrade with a very big variety of people.
Marija: Engaging into a conversation with a total stranger, finishing with an invitation to Quebec.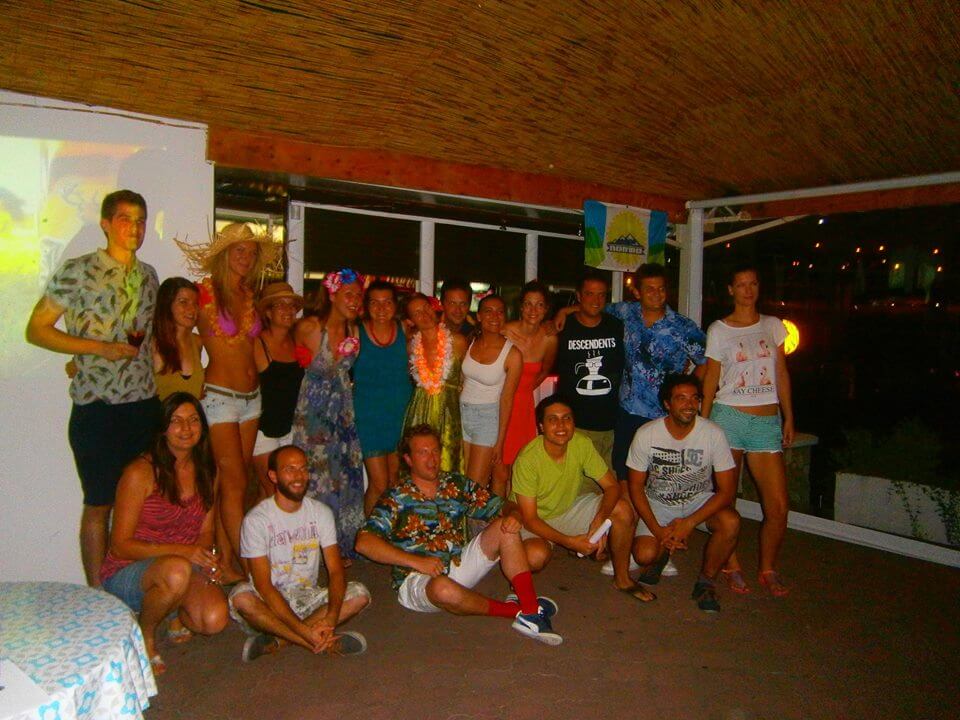 What is the sweetest memory from your iBike experience?
Paul: Some of the guide meetings ended up pretty legendary, let's put it that way 😉
Marija: Masha's hug and b-day song sung by all the guides.
What new skills did you gain working for iBike?
Jovana: I learned how to communicate better with car drivers in Belgrade which made my bike life so much easier – thank you Simon for teaching me how important the eye contact with drivers is! I also learned how to be a better guide, how to focus on the guests and their needs, how to communicate more effectively and gesticulate in a way that supports my stories – Thankful for all the IBike trainings and practical exercise of many skills of great guides! I learned that cycling can become my daily life as means of transport, not just relaxation.
Lana: How to repair bikes, first aid…
Jelisaveta: I learned a lot about history of Belgrade, improved my English, communication skills. I learned how to cycle without hands and many, many other things 🙂
Paul: Speaking in public, how to not stress out in hectic Belgrade traffic, and I developed great ice cream eating skills.
Marija: Public speaking, time management, leading a group…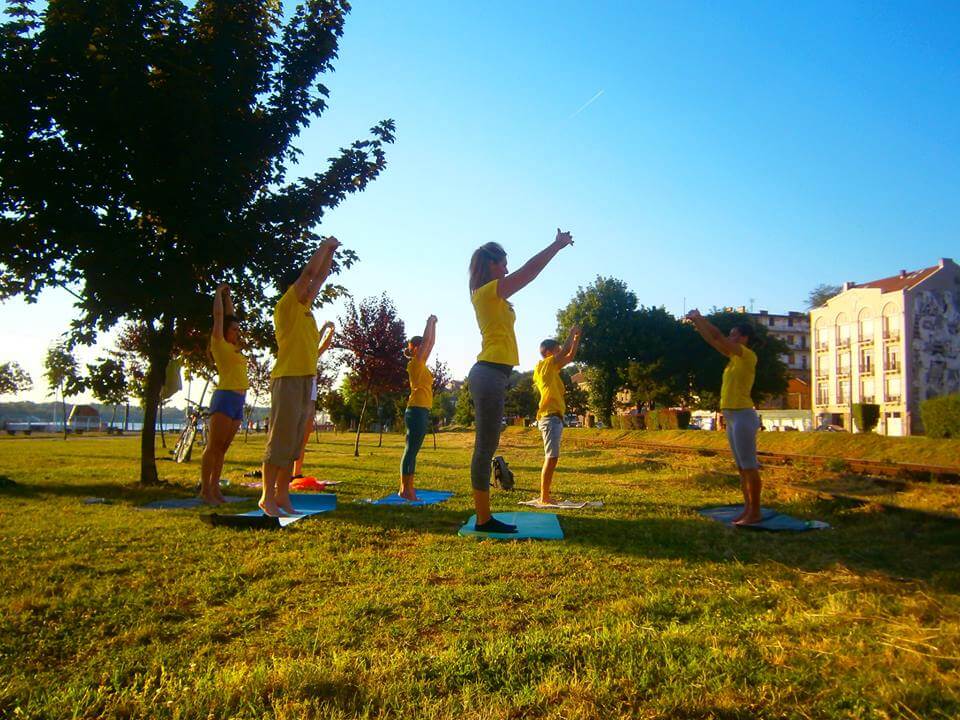 Which team member do you work best with and why?
Jovana: Whomever I work with from I Bike, it's amazing!
Jelisaveta: Masa, because she is the happiest person that I know.
Paul: I cannot possibly choose, but if I had to, I would say Masa, since she is teaching me Serbian.
How did being part of iBike change you?
Jovana: It empowered me to cycle more on a daily basis in Belgrade. It taught me how to be a better guide and listener and how to work in a big team. It provides me with regular tours with Belgian people and I find that important because I am able to express part of me connected to Belgium. All of this has made me and keeps making me happier and healthier! And on top of all that, I made new friends, needless to say how priceless that is!
Jelisaveta: I have definitely become more open minded, because I met so many people from other cultures.
Paul: I got to know the city I live in almost by heart, and love it even more these days.
Marija: I have more friends!
Ana Novakovic
HR and Q-manager of iBike